ENGYPRINT TECH CO., LTD.
No.25 Building, No.2 Longyan Rd., Longyan Industrial Park, Humen Town,Dongguan City, Guangdong Provice, China. 523920.
TEL:+86 (769) 8552 7799
FAX:+86 (769) 8519 7143
E-mail: engyprint@yahoo.com.cn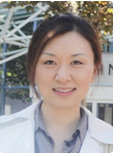 Contact Person:
Ms. Linda Lin
Marketing Director
P:+86 13818791091
Skype ID:engyprint
Email: lindalin@engyprint.cn
Welcome email us for all your needs and advice by filling out the form below. We will read and give a response to your comments in 24 hours.