EN-BG/2000 Vacuum Exposure Unit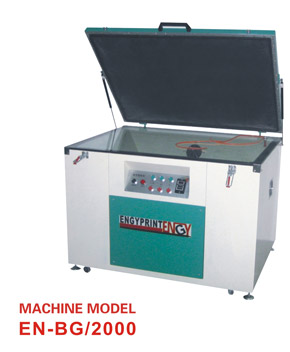 The EN-BG/2000 exposure unit adopt the UV light up from the bottom, the automatic vacuum system and the exposure time controller ensure the presise exposre result. This unit applies to exposing both the pad printing cliches and the screen printing plates.
Main Voltage

220V/50Hz

Power Rating

2.25kw (Light:2kw)

3.25kw (Light:3kw)

4.25kw (Light:4kw)

Machine Size

L1260mmxW970mmxH940mm

Max.Exposure Size

900mmx1200mm

Lamp

UV Lamp

Customiz

Special size or power rating can be customizd to your requesting.